Swedish soprano, Agnes Auer is active as a concert- and operasinger.
The season 2020/21 has Auer been affiliated to The Royal Opera in Stockholm in three productions, "När då då", "Carmen" and "Löftet". Due to the corona pandemic have perfomances been cancelled or postponed but the premier of "Carmen" and the debut as Frasquita took place on the 31 of October!
For more information see: www.operan.se

The world premiere of Mats Larsson-Gothe and Susanne Markos opera LÖFTET  awaits on the 27 th of Januray 2022 at The Royal Opera in Stockholm.
https://www.operan.se/forestallningar/loftet/
Her sacred repertoire contains works such as "Requiem" W. A. Mozart,
"Exsultate jubilate" W. A. Mozart, "Ein Deutsches requiem" J. Brahms and many more.
Agnes is recipient of the prestigous Anders Wall Confidencen scholarship for 2017!
Short article about the scholarship
Agnes recieved her eduction from The Academy of Opera in Oslo, a bachelors degree in classical singing from the Royal Collage of Music in Stockholm with a year abroad at the Sibelis academy in Helsinki and a bachelors degree i church music from Ersta Sköndal University College (Stockholm)
In 2017 she made her debut with Malmö Symphony Orchestra
in "Ein deutsches Requiem" J. Brahms with conductor Evan Rogister
and has given concerts together with Scenkonst Sörmland and pianist David Huang.
2018 included - role in the opera by Albert Schnelzer and Patrik Sörling "Norrmalmstorgsdramat - att dö på sin post" that had its world premiere at Vattnäs Concert barn. More information about the opera

- Many concerts as soprano soloist with works such as, Bruckner "Te deum", "Grosse messe in c-moll" Mozart and "Carmina Burana" C. Orff, just to mention a few.
Agnes was also imployed by the The Royal Opera in Stockholm and the opera "När då då" by Niklas Brommare and Pija Lindenbaum.

In 2019 she´s had made another role debut as "the Dressmaker" in a new chamber opera by Anders Emilsson and Daniel Viklund - "The Emperors new chlotes" and has been the soprano soloist with Drottningholm Chamber Orchestra in "Johannes-Passion" J. S. Bach among many more assignements.
During her studies at the Academy of Opera she has done roles such as:
Pamina "Die Zauberflöte" W. A. Mozart (october 2014)
Susanna "Le nozze di Figaro" W. A. Mozart (may 2015)
Giulietta "I Capuleti e i Montecchi" V. Bellini (december 2015).
In the spring of 2016 she sang the role of Lauretta in "Gianni Schicchi" G. Puccini when the Academy of Opera performed at the Norwegian Opera and Blanche de la Force in scenes from "Dialogues des Carmélites" F. Poulenc at the main stage of the Academy of the arts in Oslo.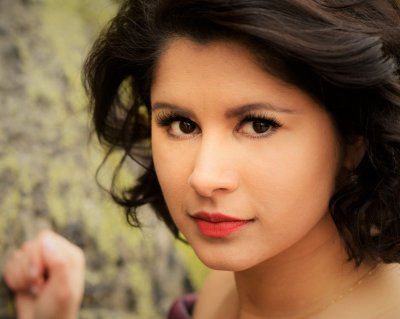 Do not hesitate to get in contact for future collaborations:
AGENCY Eliasson Artists
Göran Eliasson: +46 767612403
Postal adress:
Eliasson Artists Stockholm AB
Litorinavägen 22
S-181 66 Lidingö
SWEDEN